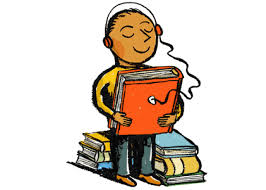 16 September 2014 – The New York Review Books Children's Book Club grouped their our most popular children's books into eight collections of six books by age and interest. They also send one book from the collection of your choice every other month for an entire year. And to add even more fun, with the initial volume they include a cool bookplate stamp.
All of the books in the NYRB Children's Collection are "forever books" — praised for their beautiful covers and sturdy red-cloth bindings, these books set a new standard for the definition of a classic.
We have selected 10 libraries for New York Review Books Children's Book Club subscriptions, libraries that have active children's books departments but that are acutely short of funds due to drastic budget cuts. We shall list the libraries in an updated post.