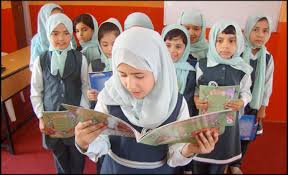 6 November 2014 – There is a wonderful program called the Hoopoe Books/Books for Afghanistan (BFA), a U.S. program which donates books free for Afghan children to own. It helps millions of Afghan children learn to read.
The Foundation will be participating in the program.

The books we donate are beautifully illustrated traditional Afghan tales in both Dari and Pashto languages. They have been collected by Afghan author Idries Shah and retold especially for young readers. The stories appeal on many levels; they are culturally appropriate, and promote both literacy and thinking skills. They also help engender attitudes inconsistent with extremism. At the same time, because they are traditional tales, they can help in elders' acceptance of girls' education. The project has direct and significant impact on women and their families in the region. The books are printed in Afghanistan by an NGO partner KOR (Khatiz Organization for Rehabilitation).

With the approval of the Afghan Ministry of Education, BFA has donated over 4 million of these books to schools, orphanages, and NGOs throughout the country since 2005. BFA has also run very well-received Afghan teacher training courses in the use of the stories. Our goal, in the coming year, is to expand our book donations and teacher training into the Khyber Pakhtunkhwa (KPK), a province of Pakistan, bordering Afghanistan.  At present, there are about 1.5 million Afghan refugees living in the KPK.