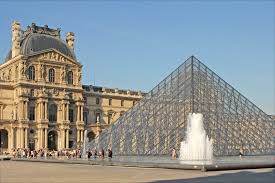 1 June 2014 – The Musée du Louvre's educational workshops give children an opportunity to see artworks from a new perspective and gain a better understanding of them by exploring the artistic techniques used.
Workshops are spent observing artworks in the museum galleries and experimenting with techniques in a studio.
Primarily led by artists (visual artists, storytellers, set designers, etc.), as well as art historians, architects and performing artists, workshops explore a variety of themes such as "miming sculpture", "where light comes from" and "seeing beauty in the ordinary". They thus enable children to nourish their vision of art and explore the process of artistic research.
The Louvre always seeks a partner corporation or foundation to sustain and expand the education workshops on offer. The Foundation has entered an agreement with the Louvre to fund several programs for children in 2015. We will be providing details at the end of the year to allow our members to apply.